You may or may not be aware that I have an interest in a number of other websites, some of which are somewhat related to and of interest to homeowners so I've decided to share the details of the other sites with you here.
The first is Trade Finder Direct the link is www.tradefinderdirect.ie it is the first website that I built way back in 2000 and it has changed and evolved over time.  The purpose of the site it to offer valuable information to homeowners who are undertaking some DIY or Self-Build Projects.  There is a FAQ and also a list of definitions of some of the terms that would be used by tradesmen.  I moved the site to a wordpress site in 2010 when we added a Business Directory to the site.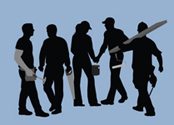 The second site I look after is for our electrical contracting business. This business was established in 1993 by my husband Daniel and I.  The site gives details of the type of work we undertake, from one off new homes to complete developments.  For details see www.pedreschi.com  Pedreschi Electrical & Alarms Limited were awarded RECI Contractor of the Year for the Dublin Region in the Domestic Category.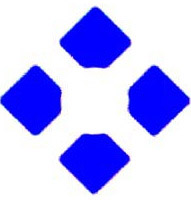 Then I set up Harmony Design Studio when I completed my Diploma in Interior Design, I had been selling and exhibiting my paintings and handmade clocks at local fairs and art exhibitions.  The move to selling my handcrafted clocks online was a natural progression.

In September 2009 I commenced a Degree in Engineering, Energy & Environmental Engineering at the Institute of Technology in Tallaght.  In April 2010 Daniel and I took part on the Enterprise Platform Programme at the Enterprise Research and Incubation Centre at the Institute of Technology in Carlow this was a twelve month programme.  As a result we established a new business and have another website www.ecoappz.com  At Eco Appz we have developed a range of energy reduction smartphone apps.  Eco Appz was a finalist at the SEAI Sustainable Energy Innovation Award 2011.