Showcase was held in the RDS Dublin from Sunday last 22nd January ran up to 25th January.  The show was officially opened by the President of Ireland, Michael D. Higgins.  I have in the past met up with some friends from the blogging world and also met old friends but this year they all had other plans and I was there on my own.  I thoroughly enjoyed my day and yes I was there all day, but I could have returned a second day to get to chat with all the craftspeople that were there displaying the craft items which the make and produce.
I caught up with some craftspeople that I had met with in past years and also met some craftspeople for the first time.  Like my visit last year I also met some craftspeople who were exhibiting for the first time, these were representing some the local County Enterprise Boards and were located up on the balcony. 
During the day I made my way to the press room/media lounge and told them that I blog, I was welcomed into the media lounge and the staff there had tea, coffee, sandwiches and biscuits on hand as well as a seat and time to catch a few minutes to put together a list of the exhibitors I had spoken to as I made my way around the show.  The staff then took my list and forwarded me some promo photos for use in the blog.  So all in all it was a day well spent.
The craftspeople I spoke to on the day included Tara Hammond of Slated, Pat Lawless from Lawless Furniture, Cillìan Johnston of Cillìan Johnston Furniture, Gary Marcham from Goose Island Workshop and Bog Buddies, Imelda and Matt of Matt Jones Woodturner; all of these craftspeople were in the Enterprise Zone on the balcony and supported by their local Enterprise Boards.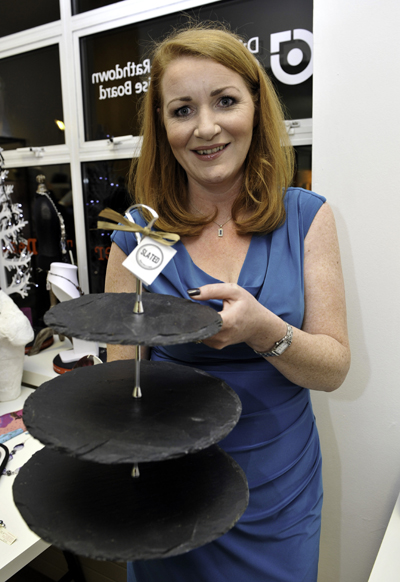 I was impressed with the quality of the woodturning which was carried out by Matt Jones, in particular I liked the "Keepsake Rattles". While chatting to Imelda I asked if I could photograph a stool which was on display, Imelda mentioned that the Nationwide crew had been in earlier and Mary had sat on the stool.  It was featured on Nationwide the following week.  This is a new business and is very much a family business, based in Sligo - with Matt carrying out the creative part of the business and Imelda dealing with the marketing, where her passion is visible is just chatting with her.  This is one to watch and I can see great things happening with this couple in the next year, they might even make it to the Creative Island.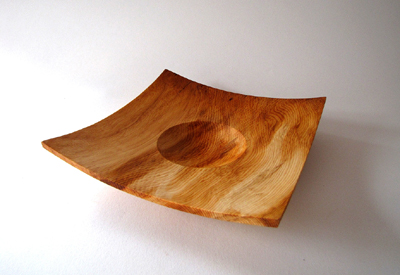 Also on the Balcony was Cillìan Johnston of Cillìan Johnston Furniture who was displaying his range of lamps.  The lamps are Contemporary Irish in design, incorporating Irish Oak and woollen knitted sleeve in Aran Cable stitches just like Aran Jumpers, Aran Beag is the name of this range of lamps.
Lawless Furniture are based in Kerry, the styles are contemporary and I was given an insight into how the furniture is crafted by Pat, who mentioned that his company is the most westerly furniture maker in Europe.  Pat also mentioned that the company take part in music festivals around Ireland and the UK where they give demonstrations during the festival on making furniture.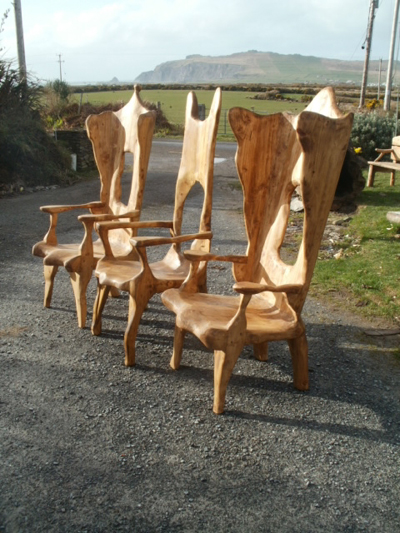 Another Kerry based craftsman is Gary Marcham from Goose Island Workshop, who uses green timber in the manufacture of his Windsor stools and chairs.  The chairs though of a similar design and style all looked as though they had their own personality.  I'd love one of those chairs in my bedroom, I could picture it draped in a lovely woollen blanket or throw.
I also caught up with some old friends who were located on Creative Island and met some craftspeople for the first time: Greg and Mary Whelan of Irish Linen House, Garvan De Bruir of De Bruir, Donagh Quigley of The Handmade Soap Company, Liz Fingleton and Kate Cronin of Klickity. Another craftsperson who impressed me was Richard Heffernan at Little Red Woodworks.
Greg and Mary of the Irish Linen House have had an amazing last twelve months; I spoke to them last year when they were a newly formed business.  What a difference twelve months can make, they had been on trade missions with their Irish Linen tableware to the United States.  The designs are embroidered onto Irish Linen with patterns drawn from Celtic Folklore though Greg now also has a range of contemporary designs in a range of colours. 
Liz Fingleton and Kate Cronin of Klickity were another business that I wanted to catch up with again this year.  Their designs have something for every budget.  Designs range from Light fittings to clocks and even cardboard picture frames which you can customise.
Richard Heffernan at Little Red Woodworks had the most amazing sculptures on display, with materials used incorporating metals and timber.  He mentioned that his break came about as a result of some of his shelving being in the background of a television programme. 
Donagh Quigley of The Handmade Soap Company, was another craftsperson I had spoken with last year.  I just love the branding and packaging that brings the range together.
Garvan De Bruir of De Bruir, was very inventive this year with a secret panel in this exhibition space where he could pop in to eat his lunch and store his personal belongings.  I know Garvan for a few years now and he invited me along to visit his workshop in Kildare which is not too far from where I'm based.  So that is something that I'm planning to do before next year's Showcase.  Garvan was displaying his range of leather work this year.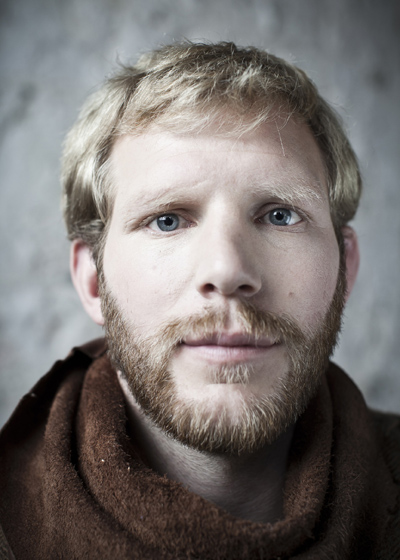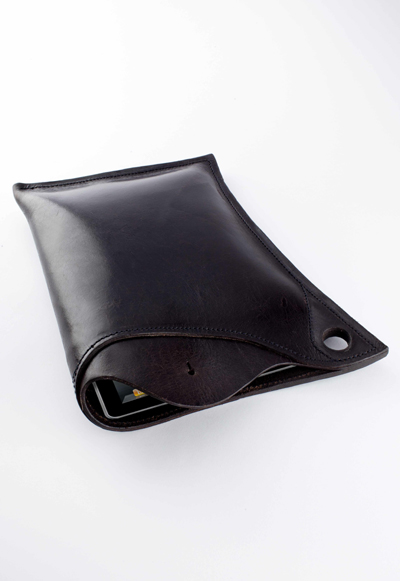 Also on Creative Island was a potter, Colm De Rìs Irish Pottery. I was drawn to this stand and met with Colm's parents who were manning the stand and I returned later to chat with Colm.  The range of work on display was very eye catching. The range was a mix of Green and Blue high gloss pottery.  Though Colm did have another piece on display on the Creative Island – he took me to see and touch this piece.  There was something organic about this piece; called Solstice Flow Bowl, it was a piece of art as well as a functional piece.    
A more experienced and well travelled craftsperson was Cyril Cullen www.cyrilcullen.wordpress.com Cyril joined the conversation with Colm and had a brought along a book to show Colm.  The book was researched by his daughter Margot and traces his life and work as a designer of knitwear the book is called Knot Sure – The life and work of Irish Fashion Designer, Cyril Cullen. A proud father Cyril showed us photos from within the pages of projects he had worked on one of which was based in Africa.  Cyril also has a range of Porcelain.  There was a obvious respect for Cyril by Colm who mentioned that he was a great Irish craftsman.
I could have spend a second day to speak to other inspirational craftspeople by time caught up with me.
Contact details of those I spoke to at this year's Showcase are;
Tara Hammond of Slated, www.slated.ie
Pat Lawless from Lawless Furniture, www.lawlessfurniture.com
Cillìan Johnston of Cillìan Johnston Furniture, www.cillianjohnson.com or www.cjfurniture.ie,
Bog Buddies, www.bogbuddies.com
Gary Marcham from Goose Island Workshop, www.gooseislandworkshop.ie
Matt Jones Woodturner, www.mattjoneswoodturner.com
I was also impressed with Sasha Sykes of Farm21, www.farm21.co.uk,
Cillian O'Suilleabhain, www.cosfurniture.ie,
Petal Pots, www.kilgraneyhouse.com/gallery.htm
Those on the Creative Island:
Greg Whelan www.irishlinenhouse.com,  
Garvan De Bruir www.debruir.com plus www.aviationluggage.com,
Colm De Rìs Irish Pottery www.colmderis.com  
Donagh Quigley of The Handmade Soap Company www.thehandmadesoapcompany.ie,  
Liz Fingleton of Klickity www.klickity.ie  
Other craftspeople Richie at Little Red Woodworks, www.littleredwoodworks.com
Cyril Cullen www.cyrilcullen.wordpress.com